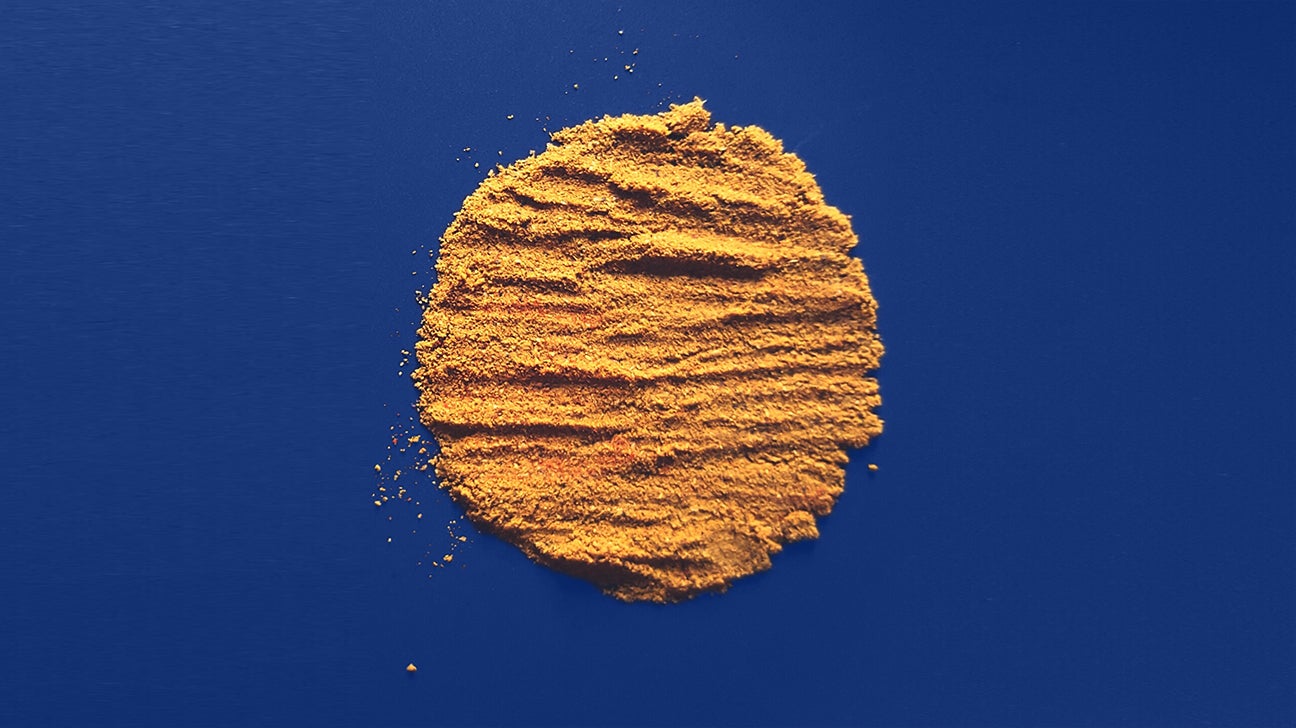 Garam masala is India's ubiquitous spice blend, the pinch that adds flavor at pretty much any stage during a dish's evolution, from cooking pot to table. The name simply means "warm spice blend," and like many seasoning blends, its recipe varies from region to region and from cook to cook.
This particular garam masala recipe is from Preeti Mistry, former chef and owner of Oakland, CA's Juhu Beach Club Indian restaurant. It's essential for chicken tikka masala, but is the je ne sais quois of tons of other Indian dishes. Try it in tandoori chicken, curries, samosas, aloo gobi, and more.
What's in garam masala
Mistry's garam masala is comprised of nine spices:
Coriander: Look for large, gold-colored seeds. Fresh ones have a citrus-like aroma.
Cumin: Nutty and pungent, this spice has a richness that seems almost oily.
Fennel: The best fennel seeds are licorice-sweet and green as fresh hay, hailing from from India's Lucknow region.
Cassia: This bark is thicker, harder, and less flaky than true cinnamon, and the taste is less sweet. "There's a certain amount of bitterness and aggressiveness," Mistry says.
Green cardamom: The best green cardamom — sweet, with a refreshing aroma — comes from South India.
Black cardamom: Dried over charcoal, these have an earthy, smoky flavor reminiscent of smoked paprika, or dried chipotle chiles (minus the heat).
Cloves: Good whole cloves (like ones from the state of Kerala in southwestern India) have a sweet, numbing pungency.
Chiles: Use clean-tasting dried chiles here. Mistry uses chiles de arbol, though Indian Kashmiri chiles (which are less spicy than arbols) also work well.
Black peppercorns: Any good ones will do, though large, black Tellicherry peppercorns have a rich flavor and a clean-hitting pungency.
Other spices that often show up in garam masala include nutmeg, mace, and bay leaves. (Mistry's preference for coriander and cumin reflects a family history from the western Indian state of Gujarat, where the spice blend dhana jeera is king.)
How to make garam masala
No matter what specific blend of spices you settle on, these four tips are essential for making the most of them and creating the best-testing garam masala possible.
Start fresh
You can't cook good Indian food with stale spices. (Probably true of any cuisine.) Spices are the soul of a dish, the elements that give it resonance — so sourcing good ones is essential.
"If a spice has been sitting around, either in the store or in some warehouse before it even gets to the store, it becomes this homogenous thing," Mistry says. "You just can't taste it."
For top-notch garam masala, make sure you start with fresh, high-quality spices — preferably in their whole (not ground) form. If you're unsure of the turnover at local stores, try a trusted online purveyor like one of the following:
If you'd rather use a pre-made garam masala blend, buy from a reputable source with high turnover to ensure it's as fresh as possible. And if you go this route, Mistry suggests upping the smoke and spice by adding 1/2 teaspoon each smoked paprika and cayenne pepper to your store-bought blend.
Get toasty
Toasting your spices intensifies their flavor and can be done either in the oven or on the stovetop.
For oven toasting, spread out your spices in a single layer on a rimmed baking sheet and bake at 350°F(180°C) until fragrant and hot, about 8 minutes. Pay special attention to the chiles in this mix — they'll darken, but don't let them burn!
For toasting on the stovetop, spread the whole spices into a dry sauté pan large enough to hold them in a single layer. Toast over medium heat until the spices are fragrant and the chiles are brittle but not burned, about 5 minutes.
Whichever method you use, dump the toasted spices into a cool bowl to stop them from edging into bitter, burnt territory. (A chilled metal bowl is best.)
Grind your own
Process the toasted spices in batches in a dedicated spice grinder or a coffee grinder you keep for the purpose. (Spiced coffee can be great, but not necessarily the flavor you're going for every morning.) Since motorized grinders can easily overheat, chill it in the freezer before grinding so the blades are nice and cool.
A good old-fashioned mortar and pestle will also work, but will take longer and won't grind as finely.
Sometimes a chunkier mix is desirable (like if you're making dukkah to use as a crust or dip), but for this garam masala you'll want to grind the spices as finely as possible.
Act fast
Once you've made your mix, use it within 3 days — nothing loses its pungency like ground spices. (If you're storing it for any length of time, be sure it's in an air-tight container away from heat and light.)
Garam masala recipe
Prep time: 5 minutes
Cook time: 11 minutes
Makes about 1/2 cup
Ingredients
2 tablespoons coriander seed
1 tablespoon cumin seed
1 tablespoon fennel seed
1 teaspoon green cardamom pods
5 black cardamom pods
1 teaspoon whole cloves
1 (3-inch) cassia stick
6 dried Kashmiri chiles or arbol chiles
1 tablespoon black peppercorns
Instructions
Heat the oven to 350°F(180°C) and arrange a rack in the middle.
Combine the spices on a rimmed baking sheet and place in the oven. Check after 3 minutes to make sure they aren't browning. Continue to check their progress, toasting until hot and fragrant but not browned, about 8 minutes. Immediately transfer to a bowl and set aside until cool enough to handle.
Using a coffee grinder dedicated for spices, grind to a fine consistency. Use immediately or store in an airtight jar at room temperature for up to 3 days.